As a chef, you've encountered more than you share of dietary restrictions. Whether for medical reasons or just another fad diet, being aware of diner preferences and restrictions is key to a happy customer (and repeat business).
The latest trend to hit the market is the keto diet.
The main principle behind the keto diet is to reduce the amount of carbs consumed so that the body goes into a state of ketosis, a process that creates ketones through the breakdown of fat in the liver.
But as a chef in a popular restaurant, what does that mean for you?
Well, like some restaurants you can choose to advertise absolutely no substitutions and proceed with your menu as-is. However, if you choose not to alienate a portion of your customers then consider ways you can easily adapt existing menu items, or add a 1-2 dishes that satisfy strict diet requirements.
Stumped for ideas? I'm here to help! Check out some suggestions for Keto-friendly (and Atkins and in many cases, gluten-friendly) entrees that will satisfy even the toughest diet restrictions.
KETO BREAKFAST MENU
When it comes to breakfast, consider eggs your best friend. Now that eggs are considered healthy again, make the most of these golden delights to satisfy those with strict dietary requirements:
Huevos en Cazuela
Look to this classic Spanish dish for an easy entrée that's delicious and simple to execute. In its most simple form, the dish is simple baked eggs in tomato sauce that may be accompanied with ham or chorizo. This dish is easy to customize for vegetarians and other dietary restrictions.
Crust-less Quiche

Some might call it a frittata, but you can call it a crust-less quiche.  A lighter alternative than its crusty parent, the crust-less quiche can be made in advance and is extremely easy to customize with seasonal ingredients. Daily special anyone?
Omelettes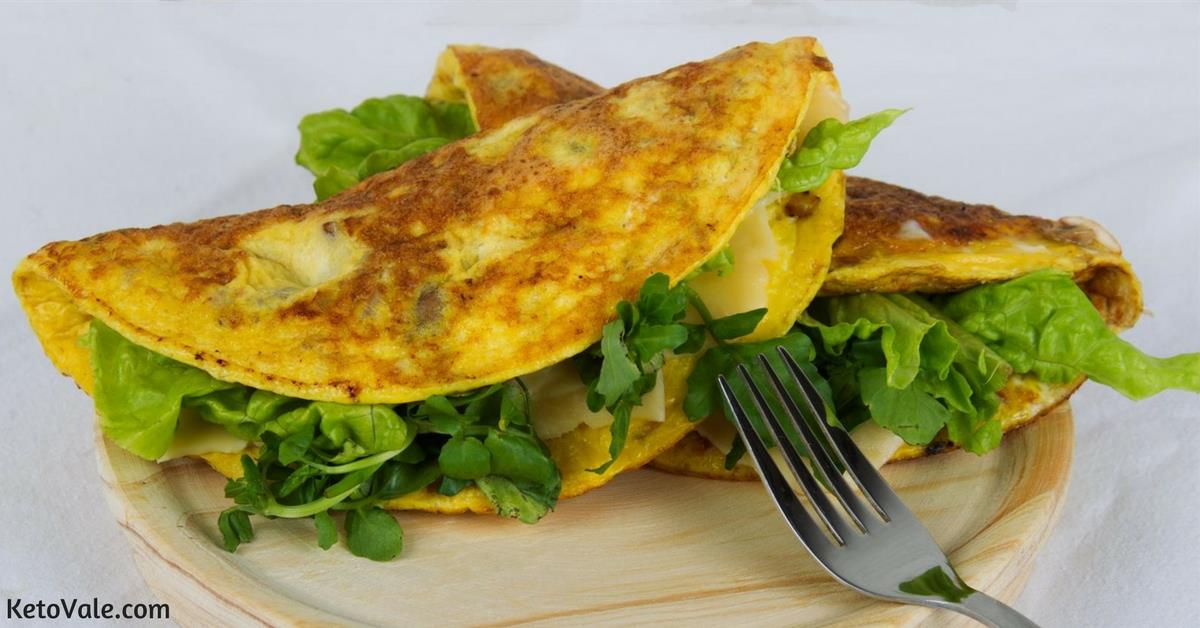 The easiest way to meet Keto requirements? Go omelette. These egg-based beauties can be customized to whatever your heart desires.
KETO LUNCH MENU
Make way for the greens at lunch. Traditionally a time for lighter meals and those on the go, consider how to update existing lunch items with simple swaps that you can easily make on the fly.
Lettuce Wraps

Swap the bun of a burger for a lettuce wrap and you can make a menu staple keto & gluten friendly in one go!
Stuffed Poblano Pepper

Loved by vegetarians and non-vegetarians alike, the stuffed poblano pepper is a popular lunch item that's easy to execute. Whether stuffed with meat, rice or even quinoa, menu items like stuffed peppers give you the flexibility you need at appeasing a wide range guests with dietary restrictions.
Salads


Don't let your salad be a snooze. Salads are a great way to make seasonal ingredients shine—plus you can easily check off a host of other requirements like vegetarian, nut-free, gluten-free and more.
KETO DINNER MENU
At dinner guests expect something hearty and delicious. Because dinner is a common time for large groups to dine together (translate, groups with more diverse dietary restrictions), you want to make sure your menu options are on point. Without having a token "Keto" option, you'll find that having versatile entrees make meeting dietary restrictions much easier in the kitchen.
Grilled Anything

Whether it's Keto, gluten free, dairy-free or more, grilled proteins paired with vegetables can be one of the easiest and versatile options on your menu. Get creative with marinades and accompanying sauces, and don't forget to keep vegetables seasonal.
Banh Mi

This popular Asian dish includes pork and a whole lot of vegetables. Typically served on a sandwich bun, you can easily transform this dish into a salad or turn it into a wrap. You can even try elevating the dish with the addition of duck confit or seared foie gras.
Stuffed Squash


Like the humble poblano pepper, fall and winter squashes are extremely versatile. Filled with seasonal veggies, meat, cheese or not, with stuffed squash you can meet a host of dietary restrictions in a single dish.